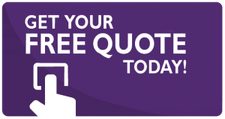 Contact Us
Associating the company with a credential that is globally recognized and respected tells customers over everything else that their satisfaction is important to you. Your organization knows that AS9100 training and industry-specific QMS identification would deliver real advantages to the bottom line by increased efficiency and reducing risk – so working with the appropriate certification agency to meet the particular criteria would be a top priority. Certification could be a long process so that you will want to work closely with ISO Pros to ensure that you have been selecting only the best.
ISO Pros is internationally known and appreciated. We are an independent certification agency offering local benefits with a broad network of auditors. Our company is a community of committed customer support executives, with principles of business and entrepreneurship. We're taking the time to understand your company and it's unique needs. ISO Pros audits are more than just a checklist, we're highlighting your business strengths and finding opportunities to keep you competitive and prosperous with improved processes. ISO Pros ensure you get the greatest benefits from the audit process to make sure you get as little disruption as possible.
Why ISO Pros is different
Dedicated Customer Service Executives
A Customer Relations Representative is assigned to your company to have a central point of contact.
Auditors accredited to a third party
These professional auditors are important for your success.
Customer Confidence
Feedback is received at each audit, and we are working hard to implement the improvement feedback.
ISO Pros has a mission statement which helps to drive your business and the reason behind your success
ISO Pros is committed to providing and maintaining legal, competent and customer-oriented registration services which help to improve our customers 'business practices"
Ethical
We assume the quality requirements and management processes as instruments for market growth. ISO Pros auditors are expected to offer detailed audits in a way that is improved and simple yet fair.
Professionals
Our auditors are hand-selected from among the industry 's best. We work only with trained, seasoned auditors in different markets with years of practice combined with years of auditing skills. Our auditors "talk" outside the checklist They apply the standard to every company which adds value to our customers.
Needs of consumers
The authentication method is used as coordination between the auditors and your employees. We interact openly and make sure to communicate with our customers. There aren't any penalty fees for disclosing non-compliance, addressing telephone questions, travel time or extra money, and no value linked to them. Within one business day, we strive tirelessly to provide feedback, reduce travel costs, and meet our clients' scheduling needs. Our auditors are expected to find at a minimum one opportunity with each audit to expand their vast experience which can help our clients develop their business practice.
Our results
ISO Pros regularly scores "Very Strong to Excellent" on our Consumer Assessment Surveys and follow-up telephone calls. We have been placed as ISO Pros among the leaders in total customer satisfaction and loyalty. Give ISO Pros in Atlanta, Georgia (GA) today for all your ISO requirements