Getting ISO 9001 Certified in Atlanta, Georgia (GA)
For manufacturing, modern technology has developed more quickly than ever over the last decade. Internet connectivity, cloud-based services, new financial and sales software, and more automated fabrication/distribution solutions all boost business efficiency. Through the usage of Artificial Intelligence (AI) and Machine Learning (ML) and other rapidly accessible technologies, the pace of progress is projected to increase even further over the next decade.
Technology is changing the game and companies need to evolve and adjust more than ever before. Failure to keep pace with these new technologies could cause certain firms to fall behind their competitors, losing money, and increasing expenses. It will be necessary for your management team to identify where technical innovation can help you improve your business and adapt to new systems. Typical fields where the AI and ML systems can be streamlined and accelerated include:
Enterprise Finance
Sales and marketing at Customer Relationship Management ( CRM);
Administrative services: Human resources
Supply chain manufacturing
AI and ML will process large volumes of data, use algorithms to find places of failure and where it is possible to develop. The perceptions of consumers have shifted. Speed and reliability are critical in delivering products or services to customers. Improving financial controls and better communication in today's fast-moving environment will provide your business with the greatest chance of survival.
The identification and incorporation of these new innovations into the enterprise can be achieved by means of a proven management system that provides performance growth, market analysis, and increased organizational efficiency to help improve production and productivity. ISO 9001 Quality Control Program is a globally accepted framework to assist you in the preparation and uniform development of the entire organization's business operations.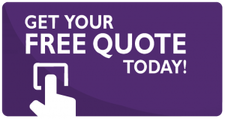 What is a quality management system according to ISO 9001?
ISO 9001 certification provides a strategic tool to assess the risk and to identify business growth opportunities. The assessment process in ISO 9001 requires an independent auditor to evaluate the organizational processes and practices to locate any deficiencies. This would also bring changes to the executive team, taking advantage of emerging technologies to streamline operations to enable you to gain ISO 9001 certification.
Organizations must adjust their quality control framework to certain management system criteria specifications such as ISO 14001 by adopting the mechanism strategy, the Plan-Do-Check-Act loop, and risk-based analysis.
ISO 9001 is established by ISO (International Organization for Standardization) and is governed by approved organizations such as The Registrar Service, which approves management systems.
ISO 9001 emphasizes:
Continued progress throughout the enterprise
Customer Support internally and externally
Formation of an organization's compliance standards
Benefits include:
Greater efficiency and performance
Strengthens overall market position and consumer loyalty
Reduced delivery cycles, reduced operating costs, and reduced wastage
Strong foundation for initiatives which are sustainable
The System of addressing opportunities and risk
Our exceptionally trained and seasoned auditors, with years of auditing practice and industry skills, work at the top of their careers. ISO Pros in Atlanta, Georgia (GA) auditors aim to reduce disruption while conducting audits and try to understand your business fully to reveal opportunities for cost reduction, time-to-market reduction, and overall efficiency gains.