Additional ISO Certifications We Offer in Atlanta, Georgia (GA)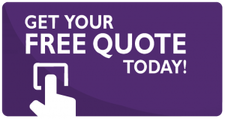 Aerospace AS9100
The latest version of the Standard, AS 9100 Rev D (2016), includes ISO 9001:2015 requirements and supplements additional requirements laid down by the IAQ
Aerospace AS9101
The standard primarily affects CBs and not companies directly, but it is important to understand the implications of those reforms. The standard strengthens the process approach, requires a new Matrix for Process Evaluation, and mandates audit methodologies that have been renamed "Audit approaches."
Aerospace AS9102
AS9102 is a standard that highlights documentation requirements for Aerospace Industry First Article Inspection (FAI) reports. AS9102 standard for FAI reports was released by the SAE Aerospace Standard (AS), which was sponsored by IAQG and developed with the assistance of engineers and developers. 
Anti-Bribery ISO 37001
The standard is designed to help organizations recognize wrongdoing and promote a culture of anti-bribery by defining the criteria for an anti-bribery management system (ABMS) to be effective.
Asset Management ISO 55001
Having grown out of PAS 55, ISO 55001 is widely adopted in the world's energy, shipping, refining, process, and manufacturing industries and is seen as the model for any company based on asset management and control and optimize its value.
Automotive Core Tools (APQP, AQP, PPAP, FMEA, SPC, MSA, R&M)
These tools are a systematic way of identifying and taking the appropriate measures to maintain quality value for the consumer.
Automotive IATF 16949
Standardized product specifications streamline regulatory and market guidelines to benefit manufacturers and remove the need for numerous, costly certifications.
Body Armor BA 9000
If a manufacturer is BA 9000 certified it gives greater confidence that the armor is consistently produced. ISo Pros is a certification body that will supervise compliance with BA 9000.
Capability Maturity Model Integration (CMMI) Levels 1-5
Businesses at Level 5 must have aligned with the standards of more than 16 process areas for software and application development.
Cybersecurity Maturity Model Certification (CMMC)
CMMC's tiered rating model and increasingly organized compliance are overwhelming to many defense contractors. We assist so many organizations under the DFARS directive that comply with NIST SP 800-171 and were achieving enforcement utilizing spreadsheets.
Counterfeits AS6081
The standard helps to provide uniform requirements, good practice,  and methods that help to mitigate all of the risks in purchasing and delivering electronic fraudulent/counterfeit parts.
Energy ISO 50001 and SEP
Our experts certify that your energy management system meets ISO 50001 standards.
Environmental ISO 14001
Effective environmental results (such as increased efficiency and goal achievement) may be used to show their credibility against environmental criteria and company standards.
Ethical Sourcing SQFI
As a program that is internationally accredited to a specific certifying body, it does provide compliance certification by third parties to help ensure a responsible supply chain sourcing.
Facility Management ISO 41001
The standard applies both to FM within an organization and to outside FM service providers. The certification, therefore, assist organizations looking to outsource FM services. ISO 41001 compliant FM service providers ensure organizations are verified and recognized for their approach and processes.
Food Safety Modernization Act FDA FSMA
The Act was promulgated in 2010. FSMS amends the Food, Drug, and Cosmetic Act (FDCA) which authorizes the FDA to enforce safety measures across the drug supply chain.
Food Safety ISO 22000
The consequences of food insecurity can be serious. Your organization needs to become certified to maintain its relevance. 
Forestry SFI ATFS (Sustainable Forestry)
ISO Pros works with both SFI and ATFS and allows all certification programs to successfully link to the global marketplace.
Gluten-Free Certification (GFC)
The Gluten-Free Certification Program (GFCP) is a Global Standard, first published in 2009, is in its 3rd issue, it is well known worldwide. It is used to monitor all food which is made gluten-free.
Info Security ISO/IEC 27001
ISO / IEC 27001 is an international standard for the management of information security and provides the basis for effective management of sensitive/confidential information and for the implementation of controls on information security.
International Traffic in Arms Regulations, ITAR
This is a US legislative enforcement framework limiting and regulating security exports for various economic, financial, anti-terrorism, and human rights issues. 
IT Service ISO/IEC 20000-1
ISO / IEC 20000-1:2018 is the international standard for service management. It sets out 212 requirements for the establishment, implementation, maintenance, and continuous improvement of a service management system for service providing organizations.
Laboratory Accreditation ISO 17025
ISO / IEC 17025 is the general competency criteria for research and validation laboratories.
Medical Devices ISO 13485
Medical device manufacturers need to be able to demonstrate that their devices consistently meet standards of safety and quality, and perform as intended for patients or consumers.
Occupational Health and Safety Management System (OHSMS) ISO 45001
This a modern universal standard that provides an organization with a system for mitigating hazards and incentives to help employees prevent work-related illness and ill health.
Packaging ISO 15378
Is a method of implementation for the concept, produce and supply of primary pharmaceutical packaging materials.
Quality ISO 9001
Adopting a QMS compatible with ISO 9001 through ISO Pros would further boost your company image, goods, facilities, and processes such as error avoidance, and a minimized supply chain, and waste variability.
Responsible Care RC14001
The new EMS is designed to help the chemical and related industries continually improve their environmental performance, standardize and certify environmental improvement practices and expand their EMSs to include health and safety programs, product management, and communication programs.
Supply Chain ISO 28000
It discusses emerging security issues at all levels of the supply chain, in particular in the area of logistics, discussing risks like extremism, theft, and piracy. It also aims to reduce the impacts of injuries on health.
Telecommunications TL 9000
It combines ISO 9001 standards with one additional item, 4.21 Consumer Experience & Performance Management, and 83 "adders," which include different specifications for the equipment, program, and service sectors.
Audit Management Systems ISO 19011
It refers to all companies required to prepare and conduct internal or external audits of the management structure, or to incorporate an audit program.
Outsourced Internal Auditing
With demands for effective governance and risk management becoming more complex, increasing numbers of organizations need to consider outsourcing as the best option.
Virtual Internal Audits
The regular on-site assessments can be expensive in these politically challenging times. You should look at getting it done virtually.
Second Party Audits
These standards might require strict monitoring of specific processes (such as soldering or welding), parts traceability requirements, etc.
Supplier Audits
It sets standardized company guidelines and transparency throughout the entire supply chain.
Supplier Evaluation
A common supplier evaluation framework for the existing and potential suppliers and can be used in all situations.
Compliance Audits
The nature of the enforcement audit relies on the structure/policy the auditor tests to and what sort of details the organization holds with different systems, and how they use it.
Pre-assessment Audits
Customers may wish to have specific audits to check progress on non-compliance corrections. By taking advantage of specific audit services, a customer optimizes audit planning, and pre-audit gap analysis can be done to avoid the risk of the audit loss.
Documentation Audit/Desk Audit
It is typically an analysis of the organization's standard records to maintain conformity with higher-level documentation and to familiarize the auditor with the quality control program of the auditee.